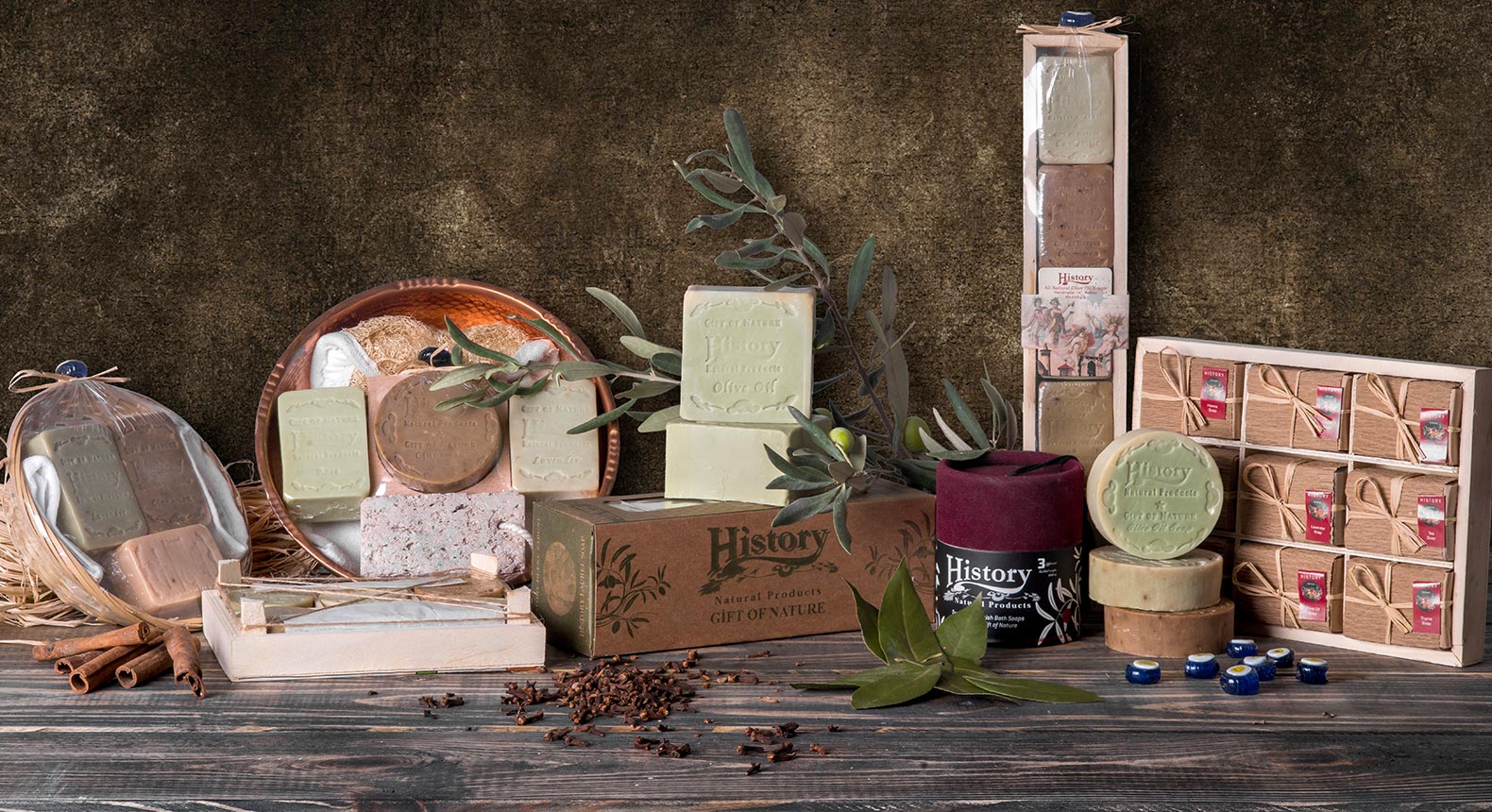 "The tradition that lives... HISTORY"

Our company which continues to produce natural soap as a family tradition by branding with the name of History in 1994 provides Turkish herbal soaps with olive oil, produced traditionally in Anatolian for centuries, to the domestic and abroad market by strengthening the quality and diversity.
History creates the principles about to do and improve it naturally and traditionally from production phrase to packaging and form of sales, and aims to provide the special one to the consumer actually in this way. Our soaps are produced with hot cooking method by enriching herbals and herb essence oils and all of them are in 100% natural olive oil. Not withstanding, hot cooking method is mostly abandoned because of its inconvenience in our present, History proceeds on his way by making no concessions to this issue. It has provided the goods which were tested dermatological, and suited for quality standards in accordance with ISO 9001 and ISO 22716 (Good Manufacturing Practices in Cosmetic (GMP))by combining the necessities of modern life with this manufacturing method coming from the past. It is produced soaps with camomile, lavender, cinnamon, seaweed, juniper tar, clove,stinging nettle, laurel, olive oil, rose as well as 100% olive oil and special laurel soap. It is possible to manufacture the soap with different scents if requested.
Moreover, our company can response special packaging and branding requests if demanded.